Logo Designer in India
best design - low charges
Make premium brand value using our professional logo design service, custom-made for you.
Stand Out From The Crowd!
What Others are Not Offering
Benefits of Logo Design with Voositor
We design each logo based on your suggestions, business niche and competitors. Get a logo that increases your brand value.
If you don't like the logo in first attempt then based on your feedback we do a complete re-design at no extra cost.
Save money for your branding campaign. Our price is already affordable but during
Happy Week Offer
it's a
Must Have Deal!
Affordable Price - Best Quality
No hidden fees Whatsoever!

Features of a Great Logo Design
12 Years of Experience in Logo Design
Make a Unique Brand Identity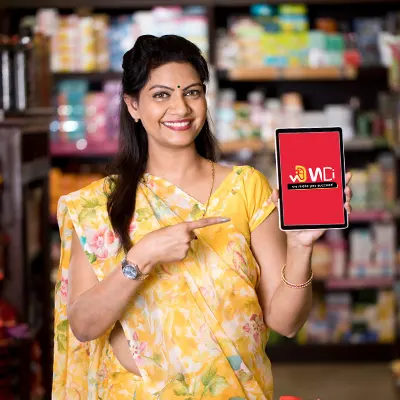 We never compromise on the quality, the only reason of lower cost is,  static websites are less complex and takes less time to develop. That's it!
In India, most startups or offline businesses need their first taste of success in the digital world. We have made this affordable website package for businesses who do not want to invest big amount. They want to try if websites can help them grow. These static websites can be easily promoted using Google Ads or Facebook Pixel. We will bring you the first online customer in 1 week.
India has huge number of internet users after 4G revolution. It is the right time for small businesses to advertise online before it gets too competitive. A static website is your first step towards your competitors' trail.
Voositor promotes a website to a well-targeted audience & brings you the first customer in lowest ROI.
Why logo design is important?
We usually need:
the content (mainly text material, images can be provided later)

and logo
Content helps make the proper structure of web pages for easy site navigation and a higher conversion rate.
If you do not have content ready, we can use dummy text to start, and later you can provide the final content.
Or, hire our Expert Content Writers to create something catchy for readers which ranks higher on Google Search Results. Our content writing packages start from Rs. 1,000 for 2,000 words content.
If you do not have a logo, you can hire us to make one. Our logo design packages start from Rs. 2,000
In case you have any suggestions regarding your website design, like colors to be used, fonts, or images, then we need all those suggestions in the starting. Otherwise, our creative designers will choose the best elements based on your business.
How much does a logo design cost in India?
Voositor website workflow includes 3 Steps Process, and so do our payment terms. We ask for payment only after reaching specific milestones.
25% 1st installment after project commencement:

 After discussing and agreeing on the detailed project proposal, we need 25% advance to start designing. We send an image format design for approval.

25% 2nd installment after design approval:

 Once you are satisfied with the image format design and give the approval to go ahead, we ask for another 25% payment to proceed with the development.

50% 3rd installment after project completion:

 We finish the complete website with content updates and everything else, then ask for the final 50% payment before making it live on your domain.
Can I ask for changes if I don't like something?
Yes, you can ask for changes during the development process of a project.
Design Changes in Step 1:

 We send you an image format design of the homepage in step 1 of the process. You can ask for changes or a complete redesign, if required. We need your feedback on what you liked and didn't like in the 1st version.

Development Changes in Steps 2 & 3:

 We create a working website link based on the approved design and the proposal. You can ask for changes in elements like other pages layout, forms, hover animations, images, text, and any other functional part.

Content Changes:

 We request you to provide the final content once ready. You can send it during the complete development process if it's not prepared. We can make some minor changes to the content. However, a major or full content replacement will not be possible because website structure and everything depends on it.
What is the process of making a logo?
Voositor follows 3 Steps Process to create a website:
Step 1 – Designing: We ask for content (if ready, can provide later also) to plan the structure of your website. We will show you the home page design in an image format for approval. You can ask for redesign by giving a few suggestions.
Step 2 – Development: We start coding in this step. The design you have approved is being transformed into a functional HTML file. We handle everything technical here and regularly update you based on the size of your project.
Step 3 – Going Live: Once we are finished with the development process. We make your website live on the Internet. Congratulations!
To start getting customers in 1 week, you can hire us for Digital Marketing of your new website on many different platforms like Google, Facebook, Instagram, Linkedin, Pinterest, and many many more.
Why choose Voositor for logo design?
We are among the longest-running and most experienced web design and marketing companies in India. Verify on Google Business, Whois, and Web Archive
Since our inception in 2011, we have been working in web development for 11 years. We have seen many advancements in technology and are aware of the advantages of every web-based component. Yes, we do!
Still don't believe us, check our client's testimonials and reviews on Google Map, Trustpilot, and Good Firm.
What details are required to start logo design?
Most web design agencies will charge a hearty amount for yearly maintenance. However, with Voositor, it is entirely optional and transparent.
An informative website with simple pages like about us, services, or similar pages does not need regular maintenance. Voositor creates future-proof websites that run smoothly over time unless some major technical update happens on the server, which is very rare.
You can contact us anytime for free support if your website is down or facing issues.
Yearly maintenance is required for advanced websites like e-commerce, matrimonial portal, food delivery apps, etc. Maintenance cost for these kinds of websites varies greatly and cannot be pre-defined. It starts from Rs.2,000 yearly for a basic e-commerce website to give you an idea.
We will inform you of the exact maintenance cost of advanced websites during the project discussion and agreement.
How to pay for logo design and what are the payment terms?
Absolutely yes, we love when our clients earn a profit because that is how we can earn too.
The true potential of a website is in the digital world, and if you don't take the benefit of digital marketing, then you are missing a massive opportunity for success.
We can bring customers to your website within 1 week. Yes! Isn't that amazing?
We do that by promoting your business on different platforms like Google Search, Amazon, Facebook, Pinterest, Instagram, LinkedIn, YouTube, and many many more.
Know more about our Digital Marketing services >
Where can I see Voositor's recent logo design work?
Free Consultation on Call
Voositor® Uses Trusted Platforms & Technologies