Voositor - Converting Visitors into Customers Since 2012
We bring Guaranteed Customers in just 3 Weeks!
Voositor® creates & promote your content on Google, Instagram, Facebook, Linkedin, Amazon and many other platforms.
Google says, 53% people do online research before buying a product or service.
- 90% people say they've discovered new products and brands on YouTube.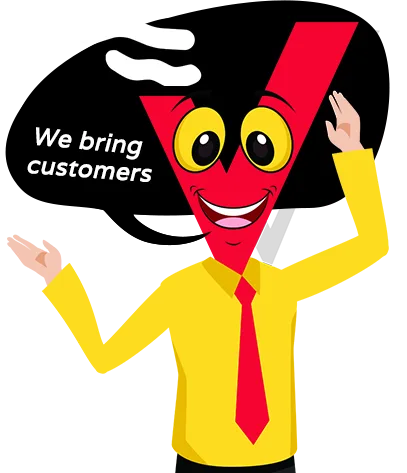 We create content for your brand, post it on social media or other platforms and promote to the right audience. We handle everything!
We create stunning social posts, logos, videos and more at very reasonable price. Lowest price guarantee.
We bring real customers in just 3 weeks. Our targeted ad reaches the right people with the right message.
Not just a regular website. We create Super Fast, SEO Friendly & Professional websites which help you stand out from the competitors.
High-end website development with the best user experience, user engagement & higher ratings.
Voositor® Uses Trusted Platforms & Technologies
Started as a Web Agency in
2012
Established as a Web Design Company (WDi Tech) in 2012 by a team of freelancers.
In 2018, a transformation journey began. We took the bold step of rebranding and emerged as Voositor® (a digital marketing agency).
Voositor is synonymous with visitors. Visitors are the views or clicks a website or social media content gets in the digital marketing landscape.
Our rebranding symbolizes that we closely monitor each customer visits. We track them down the sales funnel and help you in handling Sales Support, Automation, CRM and Re-marketing using certified tools.
They Believed in Voositor®
They Believed in Voositor®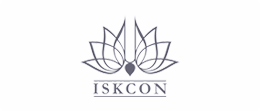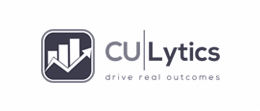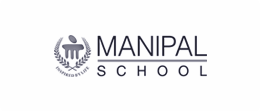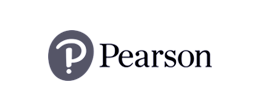 Free Consultation on Call
Frequently Asked Questions
Will I get Guaranteed Customers?
Yes! We have 12 years of expertise in web and marketing. We target your potential customers by different demographics like age, language, behavior, interest & intent of buying.
You will get guaranteed  contact by customers on different mediums like chat, lead form, call or emails. Actual sale or conversion depends on the quality, price, competitors, and many other factors. So it varies for different businesses.
What is required to start a website project in 2022?
We usually need:
the logo
and the content (mainly text material, images can be provided later)
Content helps in making the proper structure of web pages for easy site navigation and a higher conversion rate.
If you do not have content ready, we can use dummy text to start, and later you can provide the final content.
Or, hire our Expert Content Writers to create something catchy for readers which ranks higher on Google Search Results. Our content writing packages start from Rs. 1,000 for 2,000 words of content.
If you do not have a logo, you can hire us to make one. Our logo design price is Rs. 1,490 only.
In case you have any suggestions regarding your website design, like colors to be used, fonts, or images, then we need all those suggestions in the starting. Otherwise, our creative designers will choose the best elements based on your business.
Can I ask for changes if I don't like something?
Yes, you can ask for changes during our 3 Steps Process of website development.
Design Changes in Step 1: We send you an image format design of the homepage in step 1 of the process. You can ask for changes or a complete redesign, if required. We need your feedback on what you liked and didn't like in the 1st version.
Development Changes in Steps 2 & 3: We create a working website link based on the approved design and the proposal. You can ask for changes in elements like other pages layout, forms, hover animations, images, text, and any other functional part.
Content Changes: We ask for content of the website in the starting of a project. In case, it is not ready then you can send it during step 1 & 2. We assume that the content you send is fully checked and finalised. Small changes can be made in content but major changes or full replacement is not possible.
What is the complete process of creating a website from start to finish?
Voositor follows 3 Steps Process to create a website:
Step 1 – Designing: We ask for content (if ready, otherwise can provide later) to plan the structure of your web pages. We will show you the home page design in an image format for approval. You can ask for redesign by giving a few suggestions.
Step 2 – Development: We start coding in this step. The design you have approved is being transformed into a functional HTML file. We handle everything technical here and regularly update you based on the size of your project.
Step 3 – Going Live: Once we are finished with the development and added all content in the website. We make your website live on the Internet. Congratulations!
To start getting customers in 1 week, you can hire us for Digital Marketing of your new website on many different platforms like Google, Facebook, Instagram, LinkedIn, Pinterest, and many many more.
What's the difference between Static and Dynamic websites?
Static Website: These are simple websites that cannot be edited or expanded easily in the future. It means that if you want to modify any text or images of your website, then you need to hire a web developer. It will increase the maintenance costs over the long run.
This is the right choice if your site doesn't require any changes or updates.
Dynamic Websites: Whereas in dynamic websites, any computer-savvy person – like you, can edit the content of a website, including text, images, and contact information (we provide simple video guides for easy understanding).
The web developer creates an easy Admin Panel to facilitate this process. There is no need to pay someone to modify your content anytime in the future. It will reduce maintenance cost and saves you money in the long run.
If your site requires regular updates, then go for dynamic websites.
Why get a website from Voositor? How to trust?
We are among the longest-running and most professional web design and marketing company in India. Verify on Google Business, Whois, and Web Archive
Since our inception in 2011, we have been working in web development for 11 years. We have seen many technological advancements and are aware of the advantages of every web-based component. Yes, we do!
Still don't believe us, check our client's testimonials and reviews on Google Map, Trustpilot, and Good Firm.
How much does a website cost in 2022?
Cost depends on the complexity of a website. A simple informative website having pages like about us, services, contact, etc. cost much less than an advanced website. The advanced websites allow users to pay online or create an account by login or registering on the site.
For an informative website, the cost depends on the number of pages. However, for more high-end websites, it will depend on the features you'd like to have. For Ex: Wish-list features, Product Comparison, Mobile OTP registration, and many more.
| | |
| --- | --- |
| Simple Static Website | starts @ Rs.3,900* for 5 pages |
| Dynamic Website | starts @ Rs.7,900* for 5 pages |
| E-commerce & Advanced Websites | Rs.14,900 – Rs.40,000* or more |
Any advanced portal like a matrimonial website, travel booking website, food delivery app, or similar will cost the same or higher than E-commerce.
* Any add-on like domain, hosting, logo design, and content writing is not included in the cost.
Where can I see Voositor's recent work?
How much is yearly maintenance for a website?
Most web design agencies will charge a hearty amount for yearly maintenance. However, with Voositor, it is entirely optional and transparent.
An informative website with simple pages like about us, services, or similar pages does not need regular maintenance. Voositor creates future-proof websites that run smoothly over time unless some major technical update happens on the server, which is very rare.
You can contact us anytime for free support if your website is down or facing issues.
Yearly maintenance is required for advanced websites like e-commerce, matrimonial portal, food delivery apps, etc. Maintenance cost for these kinds of websites varies greatly and cannot be pre-defined. It starts from Rs.2,000 yearly for a basic e-commerce website to give you an idea.
During the project discussion and agreement, we will inform you of the exact maintenance cost of advanced websites.
Can Voositor help me in getting customers from my website?
Absolutely Yes! We love to see our clients earning profit because that means we are earning too.
The true potential of a website is in the digital world, and if you do not do digital marketing of your website, then you are missing a massive opportunity of growth. No one know your website unless you market it properly under your specific budget.
We can bring customers to your website within 1 week. Yes! Isn't that amazing?
We do that by promoting your business on multiple platforms like Google Search, Amazon, Facebook, Pinterest, Instagram, LinkedIn, YouTube, and many many more.
Know more about our Digital Marketing Services >